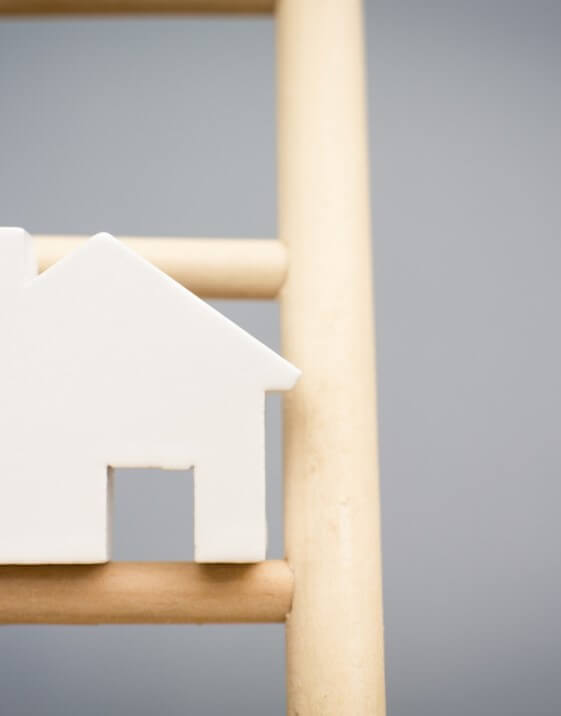 Our Philosophy
At KORE, your success matters and we view your project as if it is our own. Our client first philosophy mandates that we provide unparalleled customer service and results to our clients. We use the latest technology and develop innovative marketing solutions but above all, we focus on our clients' needs first. From consultation to closing, our team is truly committed to your real estate success.
Our Strategy
Our strategy is based on targeted marketing while offering a complete and integrated solution for our client's development needs. By targeting specific demographics rather than the mass market, we can have a more focused key messaging and access untapped homebuyers that may not have been previously marketed to. By providing all of our services in house, we achieve significant cost savings and faster production times .
Our Approach
No two developments are alike, so we go above and beyond to learn your requirements by being good listeners as well as good communicators. We place strong emphasis on being consultative and educational in our service. We have found that through the process of consulting and educating our clients, we improve communication and trust in our working relationships.
Our Focus
By leveraging the latest technologies, we are able to do everything we've always done – only with much more precision and effectiveness. Nine out of ten home buyers go online to search for real estate. Our expertise in online marketing, combined with our proficiency in multicultural and international real estate marketing, has positioned KORE as an industry leading firm.
Peter Ng
President
For over 16 years, Peter Ng has been actively involved in the areas of real estate sales, marketing, investments, development, home building and technology. Over this time, he has established himself as a trusted real estate professional with a wealth of experience in all aspects of residential and commercial real estate from condo presales to data centers.
Jessica Ma
Vice President of Sales
As Vice President of Sales, Jessica oversees the company's sales processes and systems. Jessica is also a licensed REALTOR® and Certified Condo Specialist with exemplary customer service and negotiation skills. Having earned her Bachelor's Degree in international management, Jessica has also extensively studied and worked in Japan, Malaysia, China and Mexico.
Nada Hammoud
Business Development Manager
After over a decade of experience in real estate law, Nada worked in the development industry with new condominium developers and homebuilders before finally joining our team. Nada brings her strong work ethic and in-depth legal and development industry knowledge.
Janelle Alarie
Marketing Manager
Janelle develops and implements all of our marketing plans and campaigns. With a specialty in branding and social media marketing, she combines her passion for marketing and creativity to market our developments.
Kyle France
CRM Specialist
Kyle is a Learning Technology professional with over 10 years experience in sales and troubleshooting of consumer and business information technology. He has developed a consultative and analytical approach through his technology sales and extensive troubleshooting experience at several national firms.
David Sheppard
Content Writer
David Shepherd's writing has appeared in Fireside Fiction , The Calgary Herald, Okotoks Living, and other publications throughout Alberta. When he is not staring into the void of a blank Word document, he is hiking, golfing, or praying that this year will be different for his beloved Detroit Lions.
Ian McAnerin
SEO / SEM Manager
Ian McAnerin is an early pioneer of online marketing and one of the best known search marketers in the world. He has been doing SEO since 1998 and PPC since 2004. He also has extensive experience with multilingual SEO/SEM and social media marketing.
Tracey Bong
Graphic Designer
Tracey has over 10 years of design experience as a freelancer as well as an employed graphic designer. Tracey has acquired a sharp skill sets and knowledge in design, production and publishing. Tracey offers her creativity and modern eye to our team's branding materials, digital design and print media products.
Viral Sonawala
Web & Mobile Technologist
With over 11 years of experience, Viral is a veteran in the digital media world. He uses his experience to assist start-ups and entrepreneurs in their digital space with technical strategy, roadmap planning and technical development.
The KORE Marketing team consists of a team of experts. Real estate is not just what we do, it is who we are.
Together our knowledge and experience guarantees the success of our clients.
"Peter attended the real estate mission in China and Hong Kong in May-June 2012 with CED. He was a strong contributing member of the group."
Tom Dixon, Business Development Manager at Calgary Economic Development
"Peter is an expert where few exist especially as it pertains to the high rise condo market. He is a pleasure to work with due to his professionalism and in-depth knowledge of markets. I would highly recommend Peter to anyone looking for a true real estate professional."
Ike Prinsloo, Sales Sales Executive Sky Las Vegas
"Peter is an expert in condo marketing and has demonstrated this ability again and again!! By marketing new and conversion projects in Calgary. If you have a project of any size and you require some creative marketing to get results, Peter Ng is your man."
Peppe Bhasin, Associate Broker/Manager at Remax Real Estate Central
"Peter is a very ambitious, hard working, and diligent professional. He led the residential real estate segment of the China Trade Mission organized by Calgary Economic Development last year. Peter made great contributions in the areas of marketing Calgary and Calgary real estate to promote foreign investment into Alberta. I would highly recommend him for any projects. He is also well known and active in the multicultural scene from his involvement in community events/associations and political events. It is always a pleasure working with Peter."
Wayne Cao, Retired Legislator at Retired Legislator
"Peter is an outstanding agent. Great marketer. Very professional to work with. It was my pleasure to work with Peter. He had help us delivering the result we needed to start our project and continued to exceeded our target while remained under budget for our marketing expense. Peter and his team are very knowledgeable, confident and creative. They are definitely a winning team."
Peter Cheung, President at Alture Properties