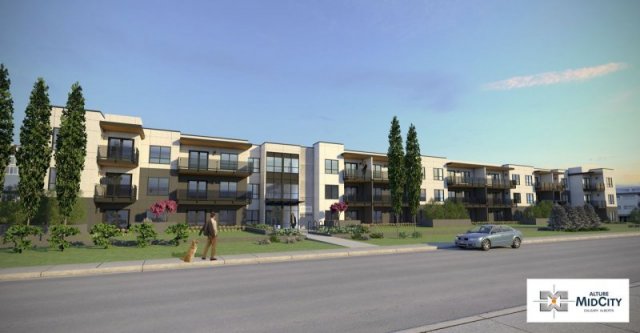 Location:
Developer:
Development Status:
Home Type:
Construction Type:
Size:
Price:
Presentation Centre
Phone:
Email:
Hours:
Midnapore, Calgary
Alture Properties
Sold Out
1 bedroom; 1 bedroom + den; 2 bedroom; 2 bedroom + den
3 Story Low Rise Wood Frame Condominium
501  – 826 sq. ft.
Starting from $198,900
707 10 Ave SW, Calgary
403-800-9182
by appointment only
Alture MidCity is a low rise condo development offering amazing value at a phenomenal location close to transit, shops, schools and restaurants.
Situated near bike trails, parks, Lake Midnapore, Lake Bonavista and Fish Creek Provincial Park which is sure to please any outdoor enthusiast. Located within walking distance of the Shawnessy and Lacombe LRT Stations, grocery, schools, retail and restaurants.
The residents can enjoy all the amenities of Lake Midnapore for a small annual fee if they become a member of the Midnapore Lake Residents Association.
Visit this project at midcitymidnapore.ca