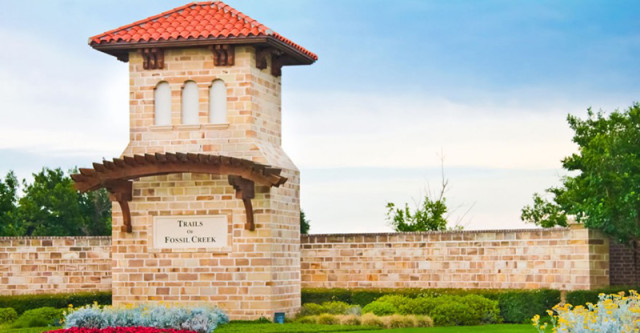 Location:
Developer:
Development Status:
Home Type:
Construction Type:
Size:
Price:
Presentation Centre:
Phone:
Email:
Hours:
Fort Worth, Texas
A2A Global & Serene Homes
Under Construction
2 bedroom; 3 bedroom; 4 bedroom; 5 bedroom; all with study options
Single Family Laned Homes
2202 – 3506 sq. ft.
$TBD
White Settlement Road, Fort Worth
682-214-0858
Sunday & Monday 12 – 6
Tuesday – Saturday 10 – 6
A2A's latest development project is an existing community in one of the growth corridors in Dallas-Fort Worth. The Trails of Fossil Creek has already delivered over 500 residential lots in its first two phases. Through the Development Plan, you can participate in building the remaining three phases of this beautiful master-planned community located in one of the fastest growing metropolitan areas in the U.S. A2A is set to build approximately 467 single detached residential homes with sizes varying from 1,700 sq. ft to 2,900 sq. ft.
The Trails of Fossil Creek is just minutes away from some of the top schools, largest employers and a variety of retailers. The residents of Trails of Fossil Creek also have easy access to Highway 287 and I-35W which connect them to the extensive transportation network of DFW. A trip to downtown Fort Worth only takes 19 minutes or less. The superb location makes the neighbourhood one of the most sought after in the DFW area.
Visit this project at serenehomes.com